Better Health Experiences Offered:

Primary Care
Primary care encompasses health needs to maintain or promote good health. Your primary care provider should know YOU and be able to meet YOUR needs. Cultural competence in LGBTQA+ is not guaranteed at most health clinics, but at SPEKTRUM Health.. IT IS!
STD Treatment & Prevention
Preventing STDs is easy! Our providers can help arm you with the tools and knowledge necessary to have a healthy and happy sex life! When those accidents happen we are also here for you with treatment plans. #HealthySexual
Medical Transition (HRT)
Our providers are trained by experts in the field and have a wealth of experience working with the transgender community. We understand the needs of transgender individuals for both mental health and physical well being during their medical transition and care.
Med-Psych Management
Your mental health is important! Never sit in silence, never sit alone. Speak up about your mental health and receive treatment from our expert providers. We have counseling options and medical management options!
IV Therapy
SPEKTRUM Health's clinical team has worked hard developing our unique compounded formulas to help you optimize your health goals! We are currently offering 3 different infusion formuals; Healthy Body, Healthy Mind, and IMMUNE BOOST! (with more to come!) These infusions are loaded with vitamins and nutrients aimed at restoring balance and supplementing possible deficiencies. SAME DAY or SCHEDULED appointments available! (Comercial insurances do not pay for infusions, this service is self-pay only).
HIV Treatment & Prevention (TaSP & PrEP/PEP)
HIV management options are not as complex as they once were. The virus is easily controlled and its spread is easily prevented using modern medical regimens. Doing so no longer requires the care of a specialist; primary care providers are trained and experienced in providing this care! WE CAN GET ANYONE FREE MEDICATION FOR TaSP or PrEP!!!
Weight Management
Do you find it difficult to lose weight? We have medical weight loss options that may help you achieve your weight loss goals!
Be SPEKTRUM! Book an Appointment today…
Our Provider Team:
SPEKTRUM Health has the most culturally competent LGBTQA+ health providers.
Joseph (Joey) Knoll, MSN, APRN, A-GNP-C
Nurse Practitioner
Ann Currier, LMHC
Mental Health Counselor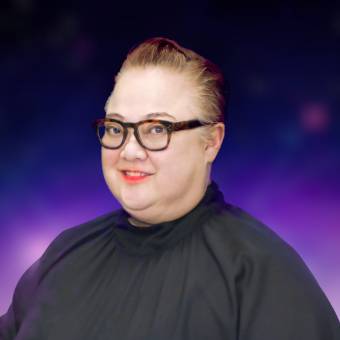 Denise Morgan, DNP, A-GNP-C
Nurse Practitioner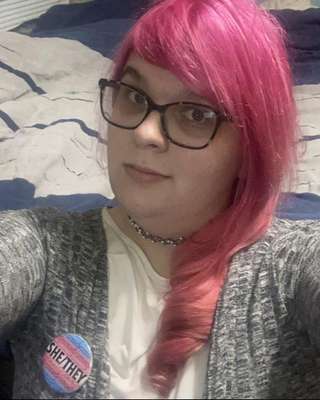 Michael Mueller, RMHCI
Mental Health Counselor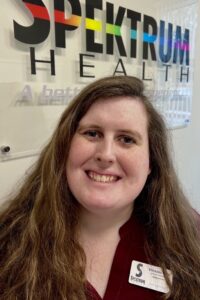 Vanessa Vann, RN
Registered Nurse
Office Hours
Mon-Fri 8am-6pm
Weekends / Evenings by appointment only.